What Happens to my Public Drunkenness Charge in Municipal Court?
Posted on by Townsend Myers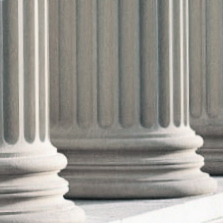 Public drunkenness (or public intoxication) is a violation of the New Orleans Municipal Code, Section 54-405. It is a misdemeanor charge punishable by up to five months in the Parish Prison and/or a fine of up to $500. What happens to your case depends on whether or not you are arrested, and how you plead when you appear in court.
No test for intoxication is required by the law, nor is there any objective standard by which a subject's level of intoxication is to be measured. Rather, the law assumes that a law enforcement officer will make a subjective determination about an individual's level of intoxication and potential to harm themselves or someone else before making a decision to cite someone for the offense.
An officer's subjective determination that you were both (a) manifestly under the influence, and (b) a danger to yourself or the public, is difficult to dispute. Remember, there is no objective test for intoxication, so it is the officer's word alone.
Upon being cited for the offense, a law enforcement officer has two options:
Arrest you for the offense, or
Issue you a summons to appear in court
Let's looks at each scenario in turn.
Arrested for Public Drunkenness
If you get arrested for public drunkenness, you will be taken to the parish jail and booked. That process can take from 3-12 hours, depending on the time of day, number of inmates also being booked, etc. After being booked, you will have several options to be released (See this post for more detailed information about different ways of getting out of jail in New Orleans):
Retain a lawyer to help you get released; or
Post a cash bond (usually bonds for this offense are pre-set at $300); or
Post a portion of the cash bond with a bail bondsman.
Upon being released, you will receive a notice to appear (likely the following day) in court for your arraignment. This is where the court proceedings begin.
Summons for Public Drunkenness
If you receive a summons for a public intoxication charge, you will not be arrested, but rather given a written notice to appear in New Orleans Municipal Court for your arraignment. The date to appear on the summons will usually be 7-14 days from the date you receive it. Either you or an attorney you hire must appear on the arraignment date on the summons, or a warrant will be issued for your arrest.
Once in court on the designated day, you will have the option to plead guilty or not-guilty to the charge. I recommend pleading not-guilty and having the case set for trial. You can always change your plea to guilty on the trial date if you like, and often reach a better disposition, including a reduction or dismissal of the charges.
Your Court Date
You are not required to have a lawyer with you in New Orleans Municipal Court, and if you are in court on your own when your case is called, you will need to be our own advocate. The better plan (if you can afford to do it) is to retain the services of a lawyer who spends considerable time in Municipal Court.
In many cases, an attorney can help negotiate a reduction of the punishment or dismissal of the charges altogether. Often this can be done without the necessity of the client's appearance. This can be especially helpful if you are from out of town, or have a job that makes it difficult to make it to court. For more information, click the links for hiring a lawyer in Municipal Court, or appearing for an absent defendant.
Comments
comments