Experienced Fraud Attorney in New Orleans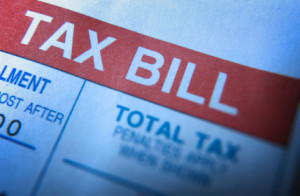 If you've been involved in any type of misconduct that may have been deceitful, whether it was intentional or accidental, you may be facing fraud charges. Fraud is considered a financial crime and is handled very seriously in court. Employing the services of an experienced and trusted criminal defense attorney is imperative if you find yourself in this situation. NOLA Criminal Law can handle any type of fraud case. Our founding partner Townsend Myers has handled thousands of criminal defense cases and is very experienced in navigating the complexities of the New Orleans court system.
Fraud is a broad and extensive criminal category. We can defend you against any type of fraud charges including the following.
Bank Fraud
Bank fraud constitutes any type of plan or scheme directed toward a financial institution to obtain credit, money, or some type of property by means of a false promise, statement, or deceitful misrepresentation. Bank fraud could be something as straightforward as depositing a forged check or something more serious like identity theft or embezzlement. It is important to consult with a lawyer before charges are filed in a bank fraud case so that a thorough investigation can be conducted in the preliminary stages.
Mortgage Fraud
Mortgage fraud involves misstatement or misrepresentation on mortgage documents and can result in millions of dollars in fines and multi-year prison sentences. During an investigation, additional charges of tax or bankruptcy fraud can also result. In general, there are two primary categories of mortgage fraud: fraud for housing and fraud for profit. Fraud for housing results when false or incomplete information is submitted on loan documents when trying to qualify for a home. Fraud for profit is when a real estate professional commits fraud in order to get money from a transaction.
Healthcare Fraud
Healthcare fraud often involves Medicare or Medicaid offenses. Severe penalties are typically levied against medical clinics or professionals that are convicted of healthcare fraud due to applicable federal statutes. Common healthcare fraud charges range from accusations of submitting false claims, or for performing procedures that are allegedly unnecessary and then collecting money for those services.
Tax Fraud
If the IRS is launching an investigation against you for tax fraud, it is important to have a qualified attorney on your side from the early stages. Tax fraud and/or tax evasion charges include failure to file returns, hiding assets or failing to report income, fabricating deductions, providing false documents, creating illegal tax shelters, and reporting fake dependents. A criminal investigation can last two to four years before formal court proceedings are initiated so it is important to take proactive measures and avoid indictment in the first place.
Money Laundering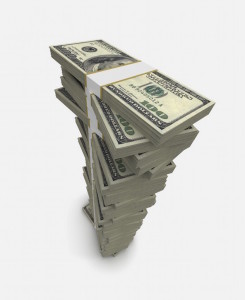 Money laundering relates to allegations of a transfer of money from some type of criminal activity by "laundering" that money via a legitimate business. Previously only considered tied to organized crime, many more people are now targeted in federal investigations over charges of money laundering. A federal statute governs this crime and can involve severe penalties. In addition, an investigation for money laundering frequently leads to multiple charges against the defendant. It is important to consult with an experienced lawyer before you answer any questions or provide any computer files to federal law enforcement.
The sentencing for the above fraud crimes can vary greatly depending on exactly what type of offense was involved. Regardless of the severity of the charges, you will need a skilled criminal defense lawyer to represent you. Call NOLA Criminal Law today to discuss the specifics of your case or to schedule a consultation. We will explore every possible defense, including whether or not your rights were violated during the legal process.