Criminal Lawyer Services in New Orleans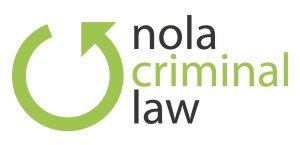 NOLA Criminal Law
700 Camp St., Ste 213
New Orleans, LA 70130
504-571-9529
www.nolacrminallaw.com
[email protected]

When it comes to selecting a dependable criminal lawyer, New Orleans has plenty of options. However, for a dedicated attorney that will work hard to provide you with the best defense, contact Townsend Myers at NOLA Criminal Law. He can help build a defense against DUI charges, traffic tickets, and a variety of other court cases that require a criminal defense. Our established attorney can also provide you with municipal court defense, record expungement, or minor violations for tourists in trouble. With over 20 years of experience, Townsend Myers has the knowledge to offer sound legal advice.
Our office can be reached in many different ways. Below, you'll see our email form where clients can send us a quick message explaining their situation. If you prefer, you can also call us directly. For those that would like to speak with Townsend Myers in person, they can visit our office, conveniently located near Lafayette Square.
We understand that dealing with legal trouble can be very daunting. To help our clients get the best possible defense, NOLA Criminal Law is available to offer the hardest working criminal lawyer New Orleans residents and visitors can hope for. Send us a message or call us today to setup a consultation.
By use of this form you acknowledge that you have reviewed, understand and consent to the terms in our privacy policy.