Experienced Theft Defense Attorney in New Orleans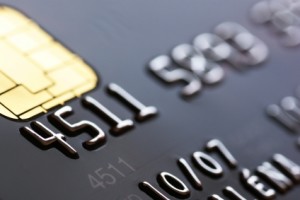 Theft offenses are typically aggressively prosecuted in Louisiana. Conviction of a theft crime can carry serious penalties, including excessive fines and years of jail time. If you have been arrested for a theft crime, it's important to consult an experienced and trusted criminal defense attorney who will vigorously investigate and defend your case. The team at NOLA Criminal Law will closely examine the details of your case and create the best possible legal strategy. Our founding partner, Townsend Myers, will work directly with you to ensure that you get the personal service you deserve.
Defending Theft In Louisiana
According to Louisiana law, penalties become more severe for theft crimes when the allegedly stolen items increase in value. Theft is defined as the unlawful taking of anything of value without consent. To qualify as theft, there must also be specific intent to permanently take away another person's property. Instead of classifying thefts into different degrees and dividing into felonies and misdemeanors as is typical in other states, Louisiana law says a crime is a felony if it can be punished by imprisonment or death, while a crime is a misdemeanor if it cannot be qualified as a felony. In Louisiana, a person who is accused of shoplifting from a merchant can also be found civilly liable for the value of the merchandise that was stolen, as well a penalty of $50 to $500.
Types Of Theft In Louisiana
Most theft falls into the general definition as described above, but Louisiana also defines specific kinds of theft. The specific categories are theft of animals, livestock, credit cards, crawfish, petroleum products, utility service, goods, oil and gas equipment, alligators, firearms, identity, motor vehicles, and motor vehicle fuel. The punishment for theft offenses is determined by the value of the property that was stolen. If the property is less than $500, the sentence is limited to six months or less, and/or a fine of $1,000 or less. If the property is between $500 and $1,500, the prison sentence cannot be more than five years and the fine cannot be over $2,000. If the property is worth over $1,500, the prison sentence cannot be more than ten years and the fine cannot be more than $3,000.
Why You Need A Dedicated Lawyer
Accusations of any kind that involve criminal penalties generally need the services of a qualified lawyer. A lawyer with more experience will have the ability to use that experience and find the solution to your problem in the most efficient way. If you have been charged with a theft offense in Louisiana, you could greatly benefit from the expertise of a criminal defense attorney who knows how to navigate through the complex legal processes. A qualified attorney will investigate all of the charges against you and ensure that all of your rights have been protected. Theft is a serious crime and, if you are convicted, it will go on your permanent record and can greatly impact future opportunities and employment. If this is not your first offense, penalties can be even more severe. At NOLA Criminal Law, we are highly familiar with the local prosecutors and judges and we have the knowledge to build the best defense for your specific case.
Contact Us Today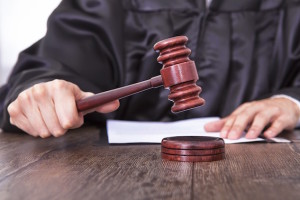 If you've been accused of a crime involving theft, you need the services of an experienced criminal defense attorney. At NOLA Criminal Law, whether you would benefit most from fighting the charges by going to trial or accepting a plea agreement, we will protect your rights and fight for you through every step of the process. Contact us today for a consultation and we will be happy to discuss the specifics of your case with you.