Where can I find out more information about my case?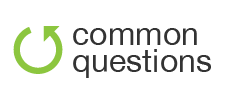 Check out these links for helpful information about criminal law and Criminal Courts in the New Orleans area. If you have specific questions about how to access any of these sites, or you can't find the answer to your questions here, you can call at (504) 571-9529, text me at (504) 237-5245, or email me using the "Contact Us" form to the right of this page. I promise your request will be answered immediately.
Helpful Links for New Orleans Area Criminal Law Concerns
Orleans Parish Criminal Sheriff's Office Inmate Master Search for information about inmates in Orleans Parish.
Criminal District Court Docket Master Search for information about pending court cases in Orleans Parish. I have produced a short video to help you access the Criminal Online System. Watch it here.
Orleans Parish Criminal District Court for information about or directions to the Orleans Parish Criminal District Court.
U.S. District Court – Eastern District of Louisiana for information about federal court cases.
Traffic Court for information about New Orleans Traffic Court.
New Orleans Police Department for information about the New Orleans Police Department.
VINELink ver. 2.0 for information about inmates in any penal institution in Louisiana.
Municode.com | Online Library for information about City of New Orleans municipal ordinances.
Louisiana Title 14 – Criminal law – Louisiana Code for information about violations of  state criminal statutes.