Visitors and Tourists in Trouble With the Law in New Orleans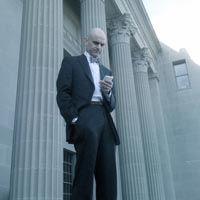 New Orleans is a city steeped in tradition and culture, with an exuberant zest for life and celebration that attracts visitors from all over the world. From Mardi Gras to Market Street, New Orleans draws students and tourists of all ages who are looking for a great place to let loose, have some fun, and "let the good times roll." And sometimes, those "good times" unfortunately get out of hand. In these situations, my highly skilled and compassionate team at NOLA Criminal Law can help.
Visitors and Tourists in Trouble With the Law
At NOLA Criminal Law, I understand how easy it is to get caught up in the moment in a city like New Orleans. Even good, law-abiding citizens can slip up and find themselves in trouble with the law.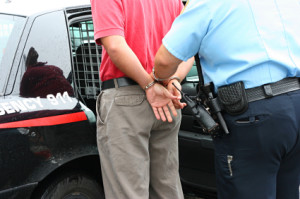 If you are facing criminal charges, you are probably worried and afraid with your fears being compounded by the fact that your troubles occurred in a city not your own.
Experiencing legal trouble while out of town can be a complex situation to navigate, and you do not want to go through it alone. If you find yourself in trouble with the law while visiting or studying in New Orleans, reach out to NOLA Criminal Law.
Louisiana Law and Trials in Absentia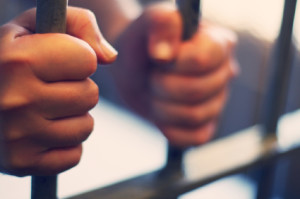 Luckily, for most misdemeanor, traffic, and municipal cases that occur in New Orleans, Louisiana Law will permit your attorney to represent you in court in your absence, or in absentia. This means that you do not have to stay in the New Orleans area while your case winds its way through the legal system. You can leave your case in the hands of a trusted local attorney. If you are from out of town, you may return back to your home, and if you are local, you can get on with your life.
Place Your Trust in NOLA Criminal Law
In my 20 years of practice, I have helped thousands of individuals both in New Orleans and all over the country with their legal problems, appearing in court on their behalf and giving them the opportunity to put their troubles behind them. At NOLA Criminal Law, I focus my practice entirely on criminal law—it is all that I do, and I have a comprehensive understanding of all aspects of cases involving:
Misdemeanors
Public Intoxication
Disturbing the Peace
Resisting Arrest
Fighting
Open Container Laws
Minor in Possession (MIP)
Public Urination
Criminal Trespass
The Experience You Need—The Attention You Deserve
I founded NOLA Criminal Law in 1998 so I could provide solid, reliable legal counsel to people just like you. If you choose me as your criminal attorney, you can expect honest and open communication at all times. You can expect that I will put my extensive experience in the courtroom to work for you. And as my client, you are never just a number to me. You can be confident that NOLA Criminal Law will give you and your case the dedicated attention you deserve.
The Trustworthy Criminal Lawyer You Need
Misdemeanor and felony convictions can be extremely detrimental to your current or future career prospects, and they can complicate many areas of your personal life as well. Be sure you choose a trustworthy and capable lawyer with a solid reputation and a proven track record to represent you in court. Be sure you choose NOLA Criminal Law. Give me a call today.