Townsend Myers – A Criminal Lawyer New Orleans can trust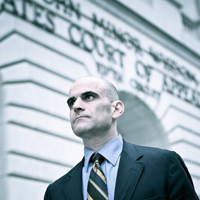 I am Townsend Myers of NOLA Criminal Law, a New Orleans Criminal Lawyer catering to those in need of defense.
I am a 1993 graduate of the University of Chicago Law School, with an undergraduate degree in history from the University of South Carolina Honors College. While in law school, I completed a clinical education program with a concentration in criminal law. After graduation, I began my career as an assistant public defender with the Cook County Public Defender's Office in Chicago. I have been a criminal lawyer, and only a criminal lawyer, ever since.