Open Container Law Allows Alcohol in Public
Posted on by Townsend Myers
In New Orleans, having an adult beverage in public is permissible if it is in a plastic container. Glass containers are forbidden due to the hazard they cause if the container breaks. If there is a problem with an open container, offenders may need to seek counsel from a public intoxication lawyer.
Okay on the Sidewalk, Not in the Car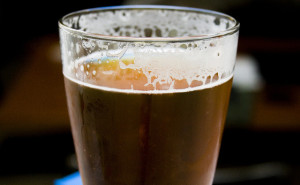 While New Orleans is lax on the open container rule while in public, the NOPD is not as forgiving of open containers in vehicles. It is obvious that drivers are not allowed to have a drink while in the car. However, many do not realize that riders may also be required to follow the same law. Passengers with alcoholic beverages within reach of the driver could get a citation or worse—arrest. In most cases, the blood alcohol level of the passenger has no bearing on the outcome for the driver.
Drive Through Daiquiri Shops May Confuse Things
Many passengers, especially tourists and visitors, don't realize that they are required to follow the same rules as drivers. The confusion may come from drive-through daiquiri shops in the area allowing customers to simply drive up and get their beverages to go.
In the past, there was an attempt to put stricter regulations on drive-through daiquiri shops. Lawmakers wanted drinks to be served in cups with lids that could not be punctured with a straw. The regulation didn't pass, continuing to cause confusion.
A public intoxication lawyer can help sort out the confusion. For those facing a court date or fines due to the open container of a passenger can also benefit from representation.
Comments
comments