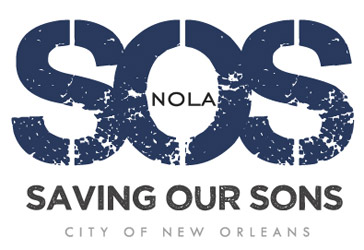 On Saturday, New Orleans Mayor Mitch Landrieu told an audience of nearly 2,000 activists, students, officials and relatives of murdered children that over a six month period last year, "a student at John McDonogh was more likely to be killed than a U.S. soldier in Afghanistan."
Over that period, five teenagers, all John McDonogh students, were murdered in separate events. This year there have already been 140 murders in New Orleans, spurring the mayor to hold a crime summit to present his new anti-violence initiative: S.O.S. NOLA: Saving Our Sons.
Some in the audience, like Troy "Trombone Shorty" Andrews, were energized by the mayor's speech and his new "holistic" approach to reducing the New Orleans murder rate. Trombone Shorty lost his brother to violence. The approach calls for more involvement by government, citizens and a new commitment from business to hire young at-risk youth and ex-offenders.
Others questioned whether Landrieu would follow through on his pledge to commit more funds and training to programs like Neighborhood Watch and the city's CeaseFire campaign.
Even though it didn't receive a grant from the National Institute of Justice, Landrieu is committing another $250,000 from the Wisner Trust to revive the Solutions Not Shootings program. This is the New Orleans initiative that is modeled after the successful Chicago CeaseFire strategy that trains neighborhood activist to become street-level violence interrupters.
Why should SOS NOLA matter to every New Orleanian — no matter your high school, skin color, or socioeconomic status?
I love New Orleans…. and most of you reading this blog also love New Orleans. We KNOW we can be a great city. We have so much more to offer than most American cities…. food, fun, music, architecture, culture, wonder.  We are the city of dreams. But we will never be the truly great city until every man, woman and child can pursue their dreams without the fear of violence to them or the ones they love.
Cynicism has proven to be worthless. Maybe we owe it to ourselves to try another avenue.
Comments
comments