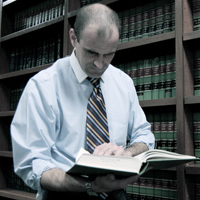 A felony is a crime that is punishable by imprisonment of more than one year. Because of the complicated nature of Louisiana law, and the serious nature of a felony allegation, you need an experienced and knowledgeable criminal defense attorney to serve you throughout your felony prosecution. You can call me immediately at (504) 571-9529, text me at (504) 237-5245, or email me using the "Contact Me Now" form to the right of this page to talk about how I can help you with your felony criminal charge.
What is a Felony Crime in Louisiana?
Generally speaking, felonies are the most serious crimes, such as those that are either particularly heinous, involve dangerous weapons or threaten relatively high amounts of financial damage or harm to property.  Additionally most drug possession cases are classified as felonies. In addition to the possibility of incarceration, the  long-term consequences of a felony conviction may include the loss of the right to vote, ineligibility for elected office or professional licenses, and restrictions on the right to possess weapons.
Getting arrested for a felony in Louisiana is serious business, and you will want to talk to a lawyer as soon as possible to discuss your case and decide what your most appropriate options are. For more information on what to do if you are arrested for a felony, click here.
Many felony crimes do carry the possibility of probation, and some felony convictions may be expunged.  Even those crimes that carry mandatory prison time can be negotiated down by a skilled attorney to a lesser charge for which probation is an option. It is extremely important when charged with a felony offense to retain an experienced criminal defense attorney to assist you. For more information on expunging a felony arrest and conviction, see this page.
What Types of Crimes are Felonies in Louisiana?
Felony crimes include violent crimes that generally carry more serious sentences, and in almost all cases do not carry the possibility of probation. Because of this, it is very important that you contact an attorney as soon as possible to begin to prepare your defense for any violent crime charge. Examples of these charges are:
murder / homicide
manslaughter
aggravated assault
second degree battery
aggravated battery
arson
kidnapping
rape
armed robbery
first degree robbery
simple robbery
Felony crimes also include crimes that involve possession, possession with intent to distribute, and distribution of  illegal drugs. The laws and potential sentences vary depending on the type of drug involved, the particular offense charged, the amount of drugs involved in the offense and the defendant's prior record. Felony drug crimes include crimes that involve:
Heroin
Cocaine (including Crack cocaine)
Methamphetamine
LSD
Ecstasy
Prescription drugs
Comments
comments