New Orleans is a great place to live, work, and visit. Have a great time by following a few safe travel tips.
New Orleans is a great place to spend some time, whether you're here for business, pleasure, or a permanent move. The sights and sounds of the French Quarter, the elegant mansions on St. Charles, the colorful second-line parades, and the vibrant character of Marigny and Bywater all speak to a city on the move. However, it's important to remember a few good practices for safe travels. Let me pass along a little knowledge I've gained over the years as a resident, and a criminal defense lawyer, about how to keep the good times rolling when you spend time here.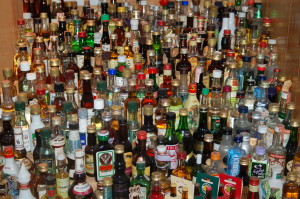 First, New Orleans has a pretty liberal attitude toward liquid refreshment. However, there are common-sense limits. Yes, open containers are permitted in public, as long as they're in the right sort of container. Yes, you can also get arrested for being intoxicated in public, as well as for disorderly conduct. Like any other city, a tasteful enjoyment of what we have to offer is your safest bet.
Second, because we allow responsible adults a wide degree of latitude, we're very strict on who can and cannot be served at bars and liquor stores. Fake IDs are not a good idea. Bartenders and liquor store clerks have seen almost everything down here, including most varieties of false identification.
Third, illegal drugs are heavily regulated. Penalties are stiff for possession of marijuana and cocaine, with hefty fines and jail time. When visiting the city, it's wise to embrace the many available entertainment opportunities that don't include the use of illegal substances.
What do you do if something goes wrong? Be cooperative, but do not talk to the police. Provide any information they request and ask to speak to a criminal defense lawyer. Do not resist arrest or attempt to flee. Do not use body language that provokes a search. Any decent criminal defense lawyer in this city is familiar with cases where fun has gotten a bit out of hand. Let someone with a high level of service and great local knowledge of the field help you from there.
Comments
comments