Why Short Term Rental Landlords May Need a Criminal Defense Attorney
Posted on by Townsend Myers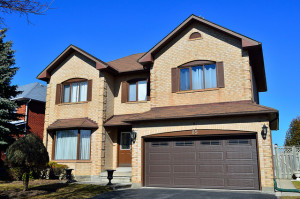 Short term rentals prove to be a point of contention in cities across the nation. In many areas, including New Orleans, these tenancies are considered illegal for those who don't have a license to operate a traditional hotel or bed and breakfast. A criminal defense attorney understands how this seemingly harmless infraction can cause problems for those who are caught participating in renting out their homes and rooms.
Short Term Rentals Unregulated
The problem most areas have with short-term rentals is they are unregulated. Unlike hotels and bed and breakfasts, the city receives no tax revenue from the rental. Owners conduct business with no regulations governing how much they charge or the condition of the rooms. Renting out property on one of the more popular sites, such as Airbnb and Craigslist, is seen as undercutting established hospitality services in the local area.
Another problem arising from renting space for one or two nights is that it changes the dynamics of the neighborhood. An area that is normally quiet and peaceful becomes overrun with cars and tourists, many of whom do not know or understand city ordinances concerning parking and noise levels. This off-the-books business creates friction between neighbors, landlords, and renters. If there are too many complaints, landlords may have to hire a criminal defense attorney.
There Are Benefits
Those who are in favor of allowing homeowners to rent out their property at will claim that tourism funds are now being spread throughout the area. Proponents also claim that these rental properties fill a void in the market. No matter what the reasoning is, one thing is clear: landlords argue increased housing prices and demand are a good thing.
Until the ordinances change, residents who rent their properties for less than 30 days are breaking laws controlling zoning ordinances. Of course, for now, that ordinance is difficult to enforce.
Comments
comments