How to Avoid Getting a DUI During the Holidays
Posted on by Townsend Myers
Drinking and drivi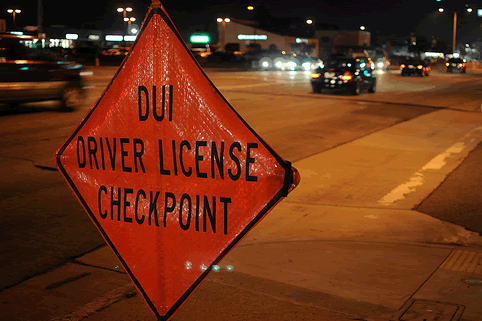 ng is never a good idea: people who have consumed alcoholic beverages have slower reaction times and impaired judgment, which are issues you don't want when you're behind the wheel of a car. Even drivers who have only one or two alcoholic beverages run the risk of being pulled over. These tips may help to avoid the need of a DUI lawyer. New Orleans is a great city, and we would all like to see fewer impaired drivers on the road during the holidays.
Drink Responsibly
I have to think that smart people don't drive after drinking or that they prepare ahead of time. When attending special events where alcohol is served, enlist the help of a designated driver. Consider staying at a local hotel within walking distance of a party or ball game to stay safe or simply call a cab or a friend for a ride. In addition, for college students, many campuses provide a late night transport service as a part of the safety patrols, meaning that students can take advantage of this opportunity rather than getting behind the wheel themselves.
Traffic Laws
Not following traffic laws almost guarantees a driver will be pulled over. Although police are always watching for small violations during the day, they are more likely to associate them with drinking during evening bar hours. Driving too slowly, running stop signs, or leaving a turn signal on for miles after a few beers might mean an introduction to a DUI lawyer. New Orleans police are always on the alert for intoxicated drivers, and DUI checkpoints are used consistently.
Probable Cause
Officers must have probable cause for pulling over a vehicle. To avoid attracting attention, I would recommend keeping all safety equipment in good working condition. For example, headlights, tail lights, turn signals, and brake lights should all be working, and the rearview window must be unobstructed. In addition, make sure the car license plate is readable and has current tags. Any large cracks in the windshield can give probable cause, as well as illegal window tinting or license plate fixtures.
Places to Avoid
Because they tend to attract crowds who consume large amounts of alcohol, entertainment venues such as large concerts, sporting events, nightclubs, bars, and parties are all heavily patrolled by police looking for people who are inebriated. Operating a car that is in good working order and staying away from these areas may reduce the likelihood of spending time in jail.
People can take these precautions to avoid being pulled over, but avoiding operating a vehicle while intoxicated is the larger concern. In addition, consider the consequences: after consuming too much alcohol, there is a serious possibility of getting into an accident, badly hurting someone, or going to jail.
Driving under the influence is a serious charge, and I am always available to offer my services as a DUI lawyer. New Orleans visitors and residents are always welcome for consultations.
Comments
comments