Tips to Best Plan for Your First Meeting with Your Criminal Lawyer
Posted on by Townsend Myers
Having that first meeting with a criminal lawyer can be stressful if you are unprepared. When you come into my office, I will do my best to make you feel comfortable. If you are prepared, the entire process is easy, and this can relieve a lot of the uncertainty and stress of what may lie ahead. I've gathered a few tips on how to make your first meeting with a criminal defense attorney proceed smoothly.
Treat your first meeting a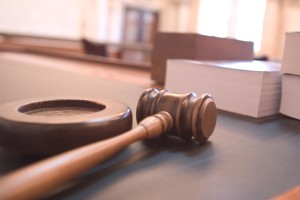 s you would a professional interview. This means dressing professionally and arriving in a timely manner. You will need to bring along any important documents or information about your charges, your identification, and a list of questions you might want to ask about your case.
Be friendly with your lawyer, and give him/her a chance to get to know you better. Gathering background information allows your criminal defense attorney to get an accurate idea of your entire case and the "big picture" details that matter.
Even if you have all sorts of information that you want to say, let your lawyer do most of the talking at first. This will allow your criminal defense attorney to focus on the information and facts that are most relevant and important.
It is important to be open and honest with your lawyer during this first meeting. Sharing all of your information with the lawyer to make the entire process easier and will prevent the lawyer from being surprised midway through the case. It also allows your attorney to ask more specific questions and to attain the most relevant and important information. Keep in mind that everything you say to a lawyer is protected and confidential.
If asked about your opposition, you should give an honest assessment; your criminal defense attorney needs to know how strong of a case they have against you.
In many cases, you will have several alternatives or options to pursue to resolve the charges against you. It is important to be aware of the consequences of each option. This will allow you to make the best choice and follow the most practical legal advice.
It is important to both understand what happens next in the legal process and to follow up on anything the lawyer may ask you to do. Give your full cooperation and provide any information you're asked for so that your case will run smoothly.
Comments
comments