Substance abuse treatment center and alternative to incarceration program among Federal grant winners
Posted on by Townsend Myers
A substance abuse treatment center and an alternative to incarceration program were among ten New Orleans organizations to share $1.5 million dollars of Federal money, according to an article in NOLA.com.
The award, which was announced today by the New Orleans Crime Coalition, will let these agencies perform a varierty of roles, including hiring lawyers, supplementing substance-abuse treatment, improving juvenile services and enhancing electronic monitoring.
The coalition, which held a news conference at New Orleans Police Department headquarters to announce the award, contains about 30 community organizations that work to improve the criminal justice system.
One of its roles is "to see that (the system) has all the revenue it needs and that it is working properly," coalition Chairman Michael Cowan said.
Speakers at the news conference stressed that public and private organizations must work together to win the battle against crime. "As long as we work together and cooperate, I'm sure we're going to solve the problem," Orleans Parish District Attorney Leon Cannizzaro said. "We're going to make New Orleans safer," New Orleans Police Department Superintendent Ronal Serpas said. "It's not up for debate. It's a done deal."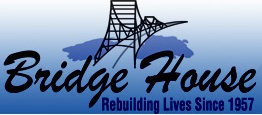 The biggest award — $287,500 — went to Cannizzaro's office, where it will be used to hire attorneys. Other grants included $237,500 to Bridge House for substance-abuse treatment, $150,000 for a system that will let crime-fighting organizations share information and $100,000 to the OrleansPublic Defender to pay for alternatives to prison time.
Comments
comments