Municipal Courts vs. State Courts: What's the Difference?
Posted on by Townsend Myers
The court system is complica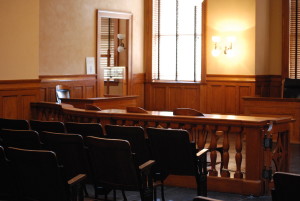 ted. We have the federal Supreme Court, federal district courts, state supreme courts, state district courts, municipal courts, and the list goes on and on. It's no wonder the court system is confusing to so many people. As a municipal court defense lawyer, I get a lot of questions regarding the difference between municipal and state courts. Read on to learn the difference.
Think of municipal courts as city or county courts. They usually deal with city or county ordinance violations or low-level crimes, like traffic tickets, disorderly conduct, or driving under the influence. They hear some civil and juvenile cases, as well. Although municipal courts have a limited jurisdiction, they are able to solve most cases without escalating them to a higher level of court. Because I work as a municipal court defense lawyer, most of my clients and cases will stay at this level.
Most cases that involve violation of state laws are tried in state courts. State courts can hear both criminal and civil cases, but criminal cases involving federal laws are tried in state courts. Most criminal and some civil cases, including mid- and high-level crimes, are tried in state courts. In many cases, the federal court system and the state court system both have jurisdiction so that cases can be escalated to federal courts when there is a dispute involving constitutional law. However, very few cases leave the state level court system.
Each state has its own court system, usually with multiple levels that include trial courts, appellate courts, and state supreme courts. Some states have trial courts and a state supreme court. Cases can make their way up the chain of courts if not resolved at the trial court level.
If you have any further questions about the state and municipal court systems, leave a comment below. And if you're in need of a municipal court defense lawyer, call my office, and we'll talk about your situation.
Comments
comments