Visitors to New Orleans may soon have a new "real New Orleans" experience to write home about. If criminal justice leaders have their way, after letting the good times roll, visitors and locals alike will have an opportunity to let the good times sober up in a specially designed "Sobering Center".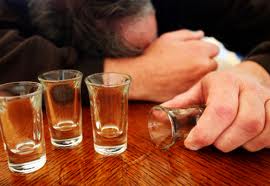 Criminal justice leaders are looking for ways to ease jail overcrowding, and a recovery/intervention center thinks it can help. If anyone handles people who've had too much too drink, it's the New Orleans Police Department. And New Orleans criminal justice leaders are talking about perhaps opening a sobering center. People could choose to go to jail for public intoxication, or to a sobering center.
"They would spend a period of time, maybe six to eight hours til they're sobered up and they came to a situation where they could go back out and not be drunk and impaired and not hurt themselves," said Deputy Chief Kirk Bouyelas of NOPD.
Odyssey House in New Orleans already has a detoxification center and wants to help police. If the city adopts this sobering center idea, Odyssey House would like to offer space for police to drop people off, if that's what they decide. Not only would people stopped by police for public intoxication be able to sober up, some might be placed in detox; maybe for the first time.
"It's a place where people can engage with people that might have a problem or be developing a problem. Think about how much better it would be to get to someone before they lose their job, before they wind up homeless on the street, before they wind up in the criminal justice system, they can say hey clearly this is becoming a problem," Odyssey House CEO Edward Carlson. Carlson says counselors would be provided to help people.
For now this all preliminary, and there's still the issue of funding…but criminal justice are taking a look at the possibility, not only for intervention, but it eases overcrowding at the jail too.
News courtesy of neworleans.com
Comments
comments