Know the Law: New Louisiana Laws Going into Effect in 2015
Posted on by Townsend Myers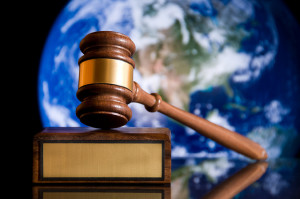 As Louisiana rings in the New Year, the state is implementing new laws to ensure a safe, prosperous 2015 for its residents. It's essential to learn these changes lest you break a law that you didn't know existed and need to rush to a criminal defense attorney. New Orleans residents and those throughout the rest of the state should know the following new laws to keep themselves out of legal trouble.
No Indoor Smoking
New Orleans just passed a sweeping ban on indoor smoking that applies to bars, restaurants, and other public spaces throughout the city. Indoor smokers will now be tagged with a $50 fine. The rest of the state is also cracking down on secondhand smoke: smoking is banned within 25 feet of entrances to state office buildings. First offenders of this ban will be fined $25, while second and third offenses incur $50 and $100 fines, respectively.
Online Payday Lending
If you offer payday loans online, you may want to go over 2015's new lending restrictions with a criminal defense lawyer. New Orleans and Louisiana payday lenders need to follow tighter regulations this year. Online creditors must register with the state's Office of Financial Institutions and will be subject to the same rules as storefront operations. The new bill also allows borrowers to enter long-term installment plans to pay back their debts.
Justice for Rape Victims
Louisiana has passed a bill requiring law enforcement agencies to document and report their inventories of untested rape kits to the State Police crime lab. This data will allow the State Police to better oversee investigations and secure justice for victims of rape.

When searching for a reliable criminal defense attorney, New Orleans and surrounding area residents can rely on me to help them understand the 2015 legal landscape. I urge you to contact me if you're not sure how to adapt your business or personal life to these changes.
Comments
comments