Online Payment Procedures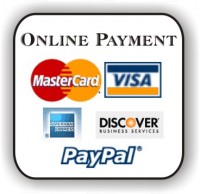 NOLA Criminal Law is capable of accepting online payments if you wish to handle invoicing and payments electronically via credit card or Paypal. Our standard invoicing procedure involves emailing invoices periodically, which can be paid online using a secure connection provided through Paypal (our credit card merchant service provider). You do not need a Paypal account to make payment – any major credit card (Visa, Master Card, American Express or Discover) is acceptable.
If you have not received an invoice via email, and you need to make a payment, you may make a direct payment with a credit card or Paypal using the link below. To make a payment, please follow these directions:
Enter the client's FULL NAME in the box below
Click "Pay Now" (you will be re-directed to the Paypal site for processing)
Enter the amount you wish to pay in the "Unit Price" box
Click "Update Totals"
Follow the instructions to pay using a credit card orPayPal account.